Guardian Catholic's Early Learning program has a 5-Star Rating from Guiding Stars of Duval. It is a full day program that provides a high-quality early childhood education focused on developing mind, body and spirit. The program provides a safe, nurturing, faith based and developmentally appropriate learning environment that includes:
An academic setting from 8-11:30 with a wraparound program until 2:55 p.m.

Instruction by certified teachers and teacher aides who work from lesson and activity plans

Teachers and staff who regularly communicate with parents and guardians

Teachers who monitor children's progress

Nutritious meals and snacks

A balance of play and structured activities that reflects current research on child development and a balance between individual, small group, and large group activities

Foundational skills development in language, early literacy, and early math

Learning activities and play which are purposeful and engaging
Helping children be prepared for school, as well as providing a safe, healthy and happy environment is our top priority. Guiding Stars of Duval's 5-Star rating is an affirmation of our hard work and dedication in providing children high standards of quality education.
Financial assistance is available for all PK students.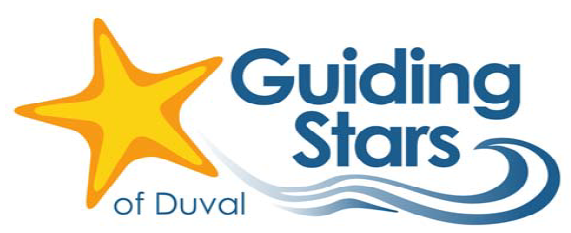 Mission Statement
Our mission is to help each student attain their potential through high quality Catholic education in a Christ-centered environment that inspires each of us to think, learn, achieve, pray and serve our communities.