Portraits of the Success of Our Students
Our Students Defy the Odds
Guardian Catholic School is a PK3 – 8th grade
ministry situated in Health Zone 1 (HZ1), an area
of north Jacksonville with the largest statistical
concentration of residents living in poverty.
Families living in HZ1 face significant disadvantages
to their health, education and economic vitality.
Many Guardian Catholic students come from this
neighborhood, born into circumstances that seek
to determine their quality of life.
BY THE NUMBERS
80% Single-Parent HH
100% Qualify for Free Lunch
100% Scholarship Assistance
98% African American
Our students outperform their non-Guardian peers in nearly every statistical category. For decades, the average high school graduation rate for Guardian alumni has exceeded 90 percent. Post-high school, nearly 100 percent of Guardian alumni pursue higher education, gainful employment or military careers, and many pursue graduate-level education in the fields of law, science and medicine.
BY THE NUMBERS
At or Above Predictive Index*
Positive YOY Growth*
100% Pursue Higher Education, Gainful Employment or Military Careers
*Star Assessment for Reading & Math (all grades)
Carrisa Iszard, Class of 2016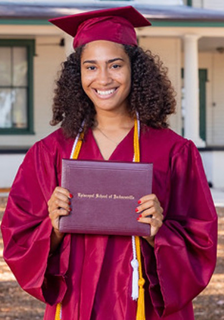 Carrisa's grandmother Bobbi stepped in to raise her when her parents were unable. Shortly thereafter, her journey at Guardian Catholic School began. From first through eighth grade, Carrisa grew in faith and knowledge, developing a love of reading she says is foundational to her academic success.
After graduating from Guardian, Carrisa attended Episcopal School of Jacksonville (ESJ) as a Townsend Scholar (a high school scholarship granted by our long-time supporter Ron Townsend). Throughout high school she won awards in Spanish, English, world history, math and public speaking, while excelling in Track and being named a member of the National Honor Society. Carrisa graduated cum laude from ESJ in 2020 and received the Dorian Award for tenacity and perseverance in learning.
In the Fall of 2020, Carrisa entered Florida State University with a Bright Futures Scholarship. She notes, "Without the foundations of Guardian, I do not know where I would be today. Schools like Guardian are needed desperately in low economic neighborhoods and communities of color because they push their students to be the best they can be."
Charmayne Anderson, Class of 2009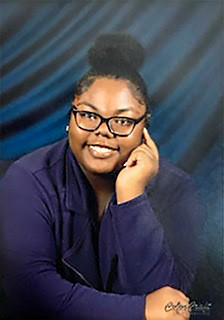 Charmayne Anderson graduated from a Guardian Catholic School in 2009 and went on to attend Bishop John Snyder High School. While at Bishop Snyder she achieved incredible academic success graduating with honors in 2013 and receiving a full scholarship to Florida State University (FSU) through the Leonard Family Foundation.
Throughout college, Charmayne maintained a 4.0 GPA and was named to the President's List while on a pre-med course track. Additionally, she was invited to join both the National Society of Collegiate Scholars and the Phi Eta Sigma Honor Society. After graduating from FSU in May of 2017 with a BS in Biological Sciences, Charmayne was accepted into FSU's Master of Public Health Graduate Program and graduated with her MPH degree in May of 2019.
Since that time, Charmayne has worked for the Florida Department of Health in Leon County as a community health worker for the Florida Breast & Cervical Early Detection Program and as a COVID-19 case investigator and contact tracer.
Currently, Charmayne is transitioning into the DOH epidemiology department as a data analyst specifically focusing on COVID-19. Although work has kept her quite busy, she still plans to attend medical school and is studying for the MCAT.

"My hope is to be a positive influence within my community, just as Guardian Catholic School was to me," says Charmayne.
Brandon Campbell, JD, Class of 2003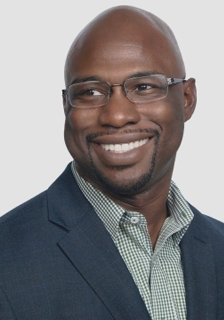 Like many Guardian Catholic School students, Brandon's parents wanted him to receive a quality education. Equally important to them was an atmosphere conducive to learning, including smaller classes with opportunities to receive extra help or personal attention, if needed. They enrolled Brandon in Kindergarten at a Guardian Catholic School, where he attended through 8th grade, setting a path for his personal, academic and community achievements.
After high school, Brandon attended the University of Central Florida graduating cum laude in 2011 with a BS in Legal Studies. He entered the University of Florida (UF) Levin College of Law, graduating cum laude in 2014. While at UF, he served as the President of the Black Law Students Association, Vice President of the Law College Council and was awarded a Book Award in Trial Practice. He was also a legal intern for the Honorable Timothy J. Corrigan, United States District Court Judge for the Middle District of Florida.
Before moving to south Florida to join his current law firm, Brandon served the north and central Florida communities in leadership roles for the University of Florida's Restoration of Civil Rights Project, Blue Chip Athletics of Central Florida and Open Arms Christian Fellowship. Most recently, Brandon was named to the "40 Under 40 Black Leaders of Today & Tomorrow" by Legacy South Florida and MIA Magazine.
Brandon credits Guardian with developing a solid foundation for his life and faith. He notes, "I was the first in my family to attend college, graduate and go on to law school. Guardian fostered a life-long love of reading and emphasized the importance of treating others with respect and kindness — all of which I've carried with me throughout my career and life."