Our Community Makes a Difference
The Guardian Board participates in God's work by providing advocacy, resources and governance to Guardian Catholic School. These resources enable the school to provide educational and spiritual opportunities to children and families regardless of financial situation or religious preference.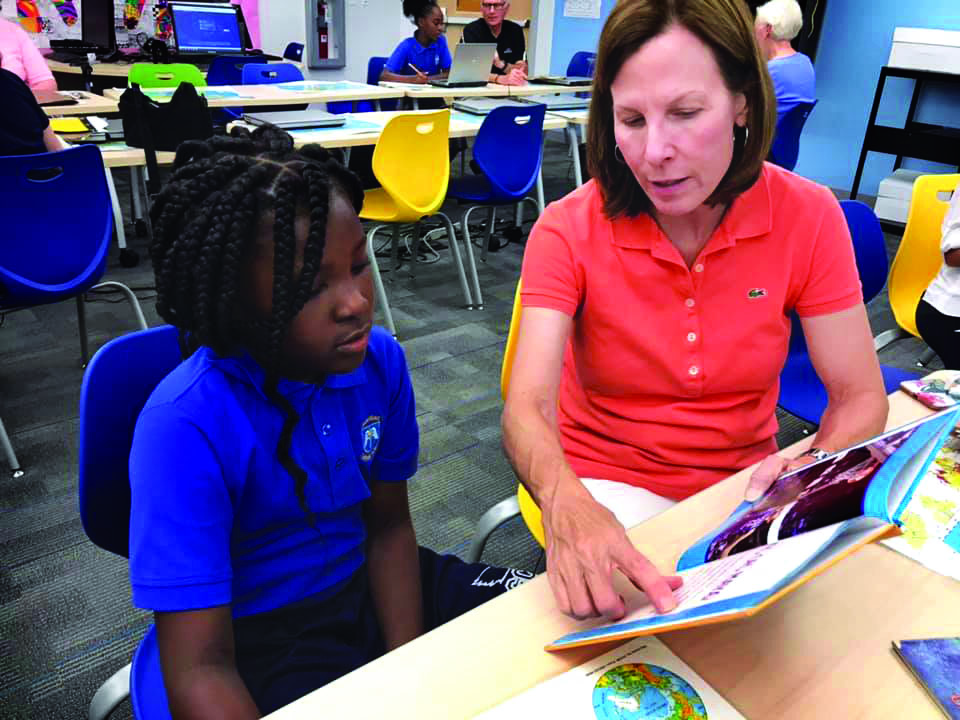 Message from guardian Board CHAIR
Dear Friends of Guardian,


Guardian Catholic School, the Sisters of Notre Dame, and their amazing faculty, are dedicated to providing excellence in education for our children and families on the Northside of our community. This is only possible because of our loyal donors and friends who believe every child has potential, which, when nurtured in an environment with strong values and encouragement, results in success.

We have a Board that is active and engaged, giving and involved in many projects for the School. Mark Dawkins, Professor of Accounting in the Coggin College of Business at the University of North Florida, is one of our Board leaders. Mark is working on an upcoming Speakers Series that opens possibilities and opportunities for our older middle school students.

We have been blessed by visits from community leaders like Seth Williams, publisher of the Resident News, who gave a talk recently to the 6th grade students when touring the school, and it was motivational in every way. The teachers and children know that when we present positive opportunities and encouragement, great things happen to young people – it may be just the spark they need.

There are so many ways that you can get involved through your gifts to the school. With the help of our donors, Guardian is establishing a Faculty Development Fund for continuing education that will have a direct result in the classroom and help with teacher retention in our inner-city school. We are in the planning phase for a state-of-the-art Outdoor Learning Center with a focus on science, including an urban garden that can be replicated throughout our communities in the city. In addition to expanding our music and robotics programs, we are adding a new math component to our Summer Learning Program based on the proven success of the digital phonics lab that was implemented last year.

We continue to look for solutions to the most basic needs like healthy fresh food and safe areas for children and families to play and gather outdoors. We are working to secure funding from donors like you to continue to offer field trips to explore the wonderful things Jacksonville has to offer educationally for every child. Please consider a gift to Guardian today, and if you are able, please accept our invitation to call us for a tour of our school.

With grateful appreciation for God's many blessings and your continued support, we thank you again for the difference you make for more than 400 children in North Jacksonville.




Jane R. Lanier
Chair, Guardian Board
(904) 477-0561



Jane R. Lanier
, Chair
Michelle Sammet, Vice Chair
Kirsti Aiello
Msgr. Jim Boddie
Beth Brockelman
Nancy Chartrand
Fr. Leonard Chuwa

Jay Demetree
Dan Rice
Jim Selzer
Bobby Stein
Louis V. Walsh IV
Lt. Col. Alton Yates
Mark Dawkins
Ed Fleming
Keesy Goebertus
Bill Hendrich
Laurrie Leonard
Susan Masucci


Deacon Scott Conway
M. Ed.
Sr. Dianne Rumschlag
S.N.D.
Sr. Cynthia Shaffer
S.N.D.
Gregory Redmon
Thomas Szwed
Patricia Tierney
Ronald Townsend
John Whitehouse Donna Williams


Leonard Brown Jr.
Jay Demetree
Michael DuBow
Paul Jones
Mark Lamping
Dan Rice
Darnell Smith
Bobby Stein
Dwaine Stevens
Louis V. Walsh IV
We would like to thank our sponsors and community partners for generously donating their time, talent,
and treasures!
Advanced Direct Marketing
Alex Brown
Ameris Bank
Arlington Toyota
Ascension St. Vincent's
Augustine Asset Management
Auld & White Constructors
Bank of America
Baker Constructors
Bishop & Mills
Bishop Kenny High School Interact Club
Black Catholic Commission
Cascone Family Foundation
Catholic Charities Jacksonville
Catholic Foundation Diocese of St. Augustine
Catlin Truck Accessories
Certified Court Reporters
Champion Brands
Christ the King Church
Complete Health
Conyers Welding & Machine, Inc.
Covius
Cox Media Group
CSX Foundation
Daily's
Deerwood Rotary Charities, Inc.
Denny Doyle State Farm Insurance
Dostie Homes
Dr. James McCall, DDS, PA
DuBow Family Foundation

England-Thims & Miller
Episcopal School of Jacksonville
Feeding Northeast Florida
Florida Blue Foundation
Gunster
Haskell
Holy Family Catholic Church
Holy Family Men's Club
HUB International
Jacksonville Aviation Authority
Jacksonville Jaguars Foundation
Jacksonville Jetport
Jim & Tabitha Furyk Foundation
Koch Foundation Inc.
Levenson Eye Associates
Lincoln Financial
Margol & Margol, P.A.
Merrill Lynch Wealth Management
Michael Ward & Jennifer Glock Foundation
Nimnicht Buick & GMC
Our Lady Star of the Sea Catholic Church
Pablo River Partners
Palazzini Brothers, Inc.
Parliment Building Products, Inc.
Perdue Office Interiors
PGA TOUR, Inc.
PMK Foundation
Queen of Peace Catholic Church
R2 Logistics
Rock Creek Capital

Rotary Club of Jacksonville
RS&H
Ruckus Advertising + Public Relations
Sextant Wealth Advisory Group
Smith & Young Co.
Southeastern Grocers
St. Catherine's Catholic Church
St. John Paul II Catholic Church
St. Matthew's Catholic Church
St. Paul's Catholic School
T. L. Cannon Management
The Bailey Group
The Community Foundation for Northeast Florida
The Donald C. McGraw Foundation Fund
The Hartley Press
The Knights of Columbus
The Main Street America Group
The Notre Dame Club of Greater Jacksonville
The Parts House
THE PLAYERS Championship
The Prudential Foundation
Tom Nehl Isuzu
Underwood's Jewelers
US Assure, Inc.
Web.com
Winn-Dixie
W.W. Gay Mechanical
Young Catholic Professionals
Corporate Partner Spotlight: Rotary Club of Jacksonville & The Catholic Foundation
Grants for Updated Technology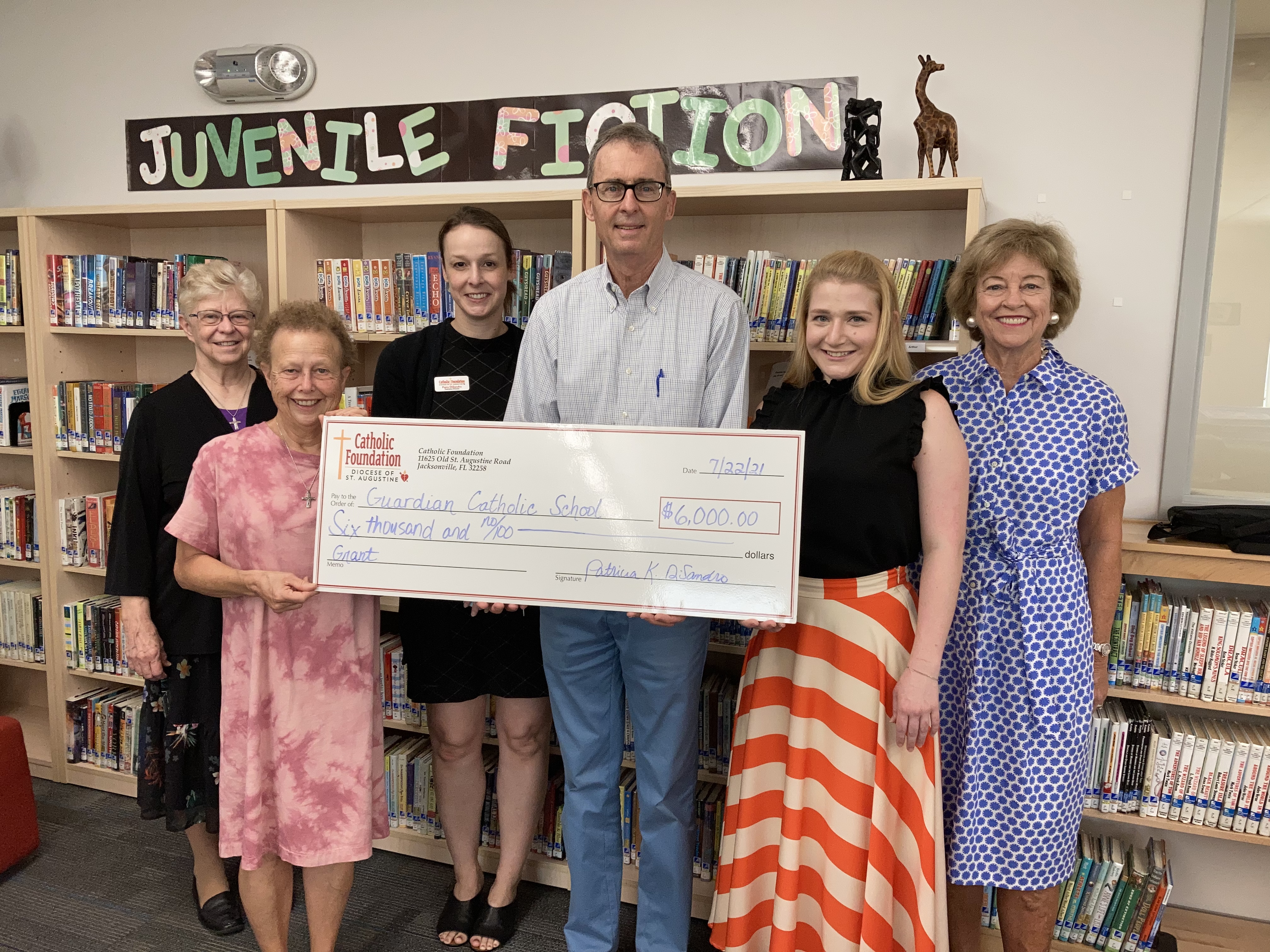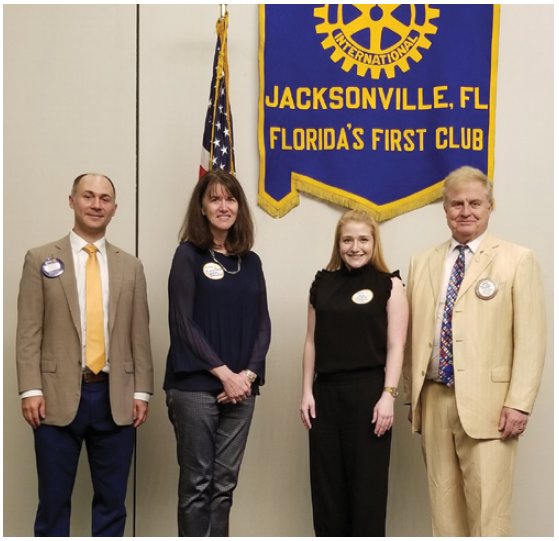 Guardian Catholic School is the grateful recipient of two grants for new interactive displays in our Early Learning classrooms. Guardian received a $20,000 grant from the Rotary Club of Jacksonville and a $6,000 grant from The Catholic Foundation for new smartboards in our preschool and elementary classrooms. This funding will allow for the replacement of outdated displays, which are more than 10 years old, require increasing troubleshooting, and no longer support the latest educational software. The new devices will allow our teachers to focus more on teaching and provide our students with access to up-to-date educational applications and curriculum.

We are grateful to the Rotary Club of Jacksonville and The Catholic Foundation for their generous support of our students and teachers!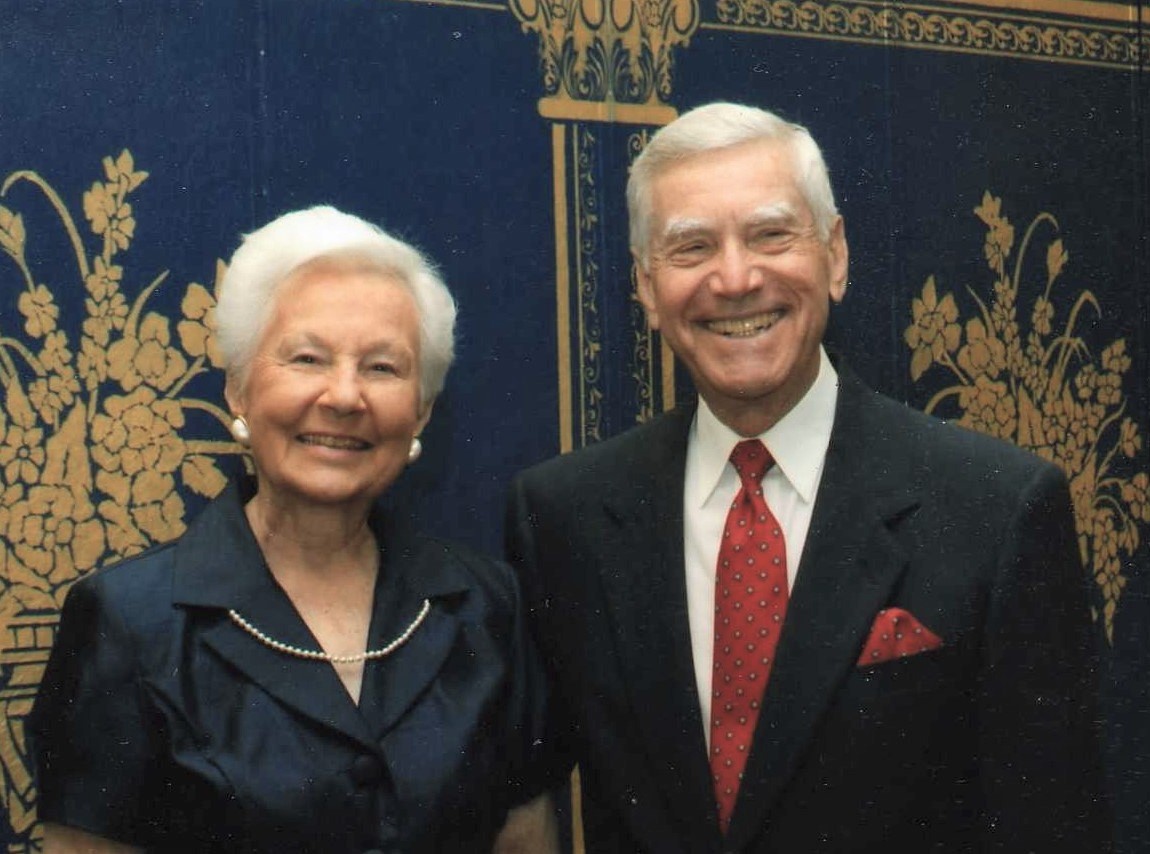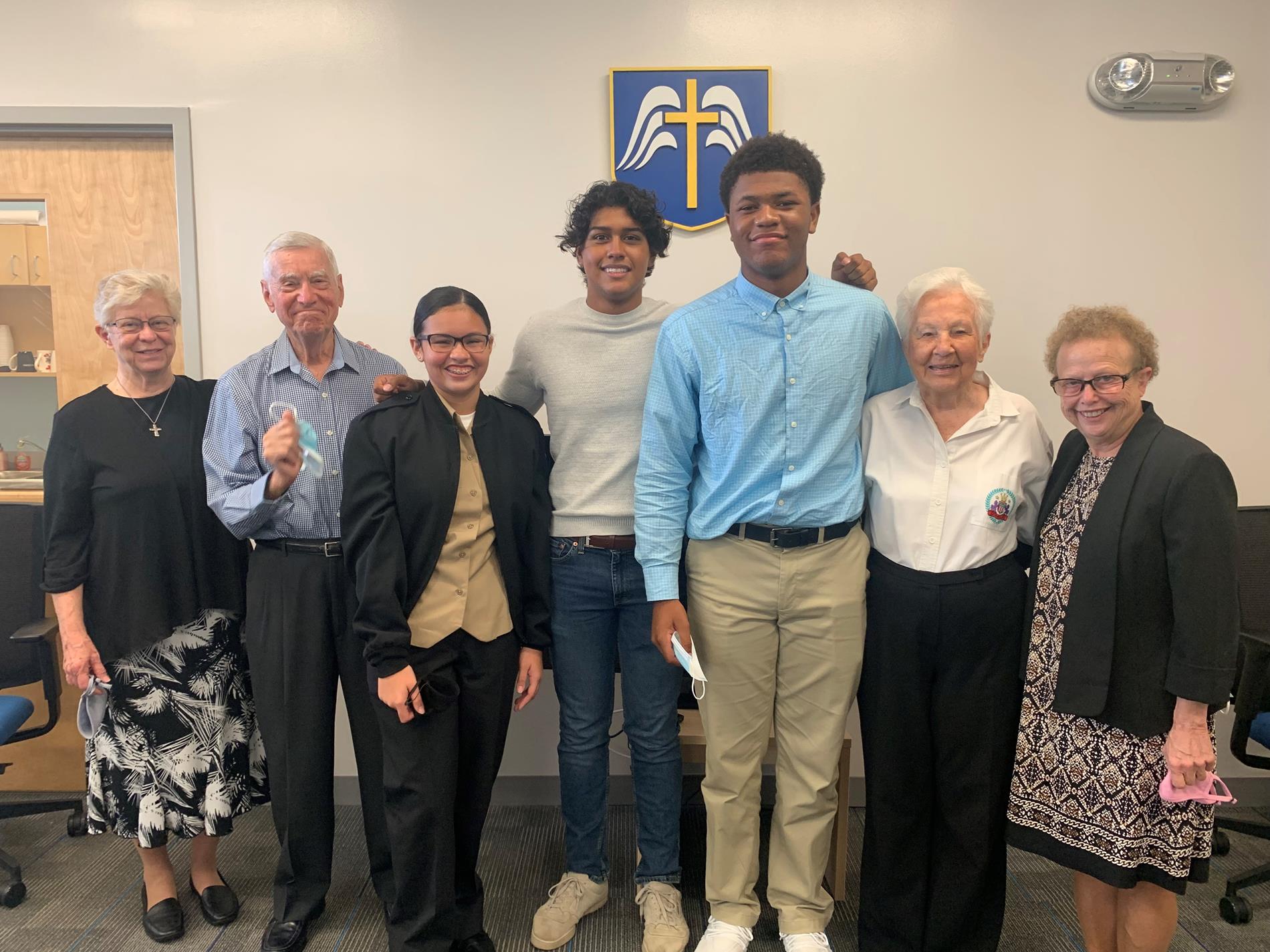 Every donor gives for a personal reason. For June and Vince Schuppert, it is all about giving children hope for a better future. Since 2013, the Schupperts have chosen Guardian Catholic School as one of their philanthropic priorities — and what a difference they have made!
Vince grew up on a farm in Pennsylvania, while June is a self-described city girl. However, God's plans were made clear through an unusual set of circumstances that brought them together 66 years ago. When Vince, a United States Navy pilot who enjoyed flying into hurricanes to collect critical data, met June, an Eastern Airlines stewardess, they realized they would have a full and blessed life together. In turn, the couple has shared that blessing with others through their compassionate and thoughtful giving.
The Schupperts have helped children at Guardian Catholic by providing scholarships in partnership with the Florida Prepaid College Foundation. Their enormous generosity has enabled Guardian students, who have made a personal commitment to do their best despite adverse life circumstances, to ascend to new heights.
Last year, while continuing the scholarships, the Schupperts recognized the need for Guardian to employ a full-time school nurse. The need has always been important, but amidst the COVID-19 pandemic, it became a critical issue for Guardian students. As Vince's sister worked as a school nurse in Ohio, he and June witnessed the difference her work made in families' lives.
As for the scholarships, Vince said, "Our goal is to give the children hope for a future." June added, "We want them to have something to strive for — an incentive that will continue to motivate them to work hard after they graduate from Guardian in 8th grade."
At Guardian, we serve the whole child — body, mind and spirit — and strive to help each child achieve their God-given potential. Our heartfelt thanks go out to June and Vince Schuppert and to all donors whose generosity sustains the mission of Guardian Catholic School.