Our Community Makes a Difference
The Board of Directors participates in God's work by providing advocacy, resources and governance to Guardian Catholic School. These resources enable the school to provide educational and spiritual opportunities to children and families regardless of financial situation or religious preference.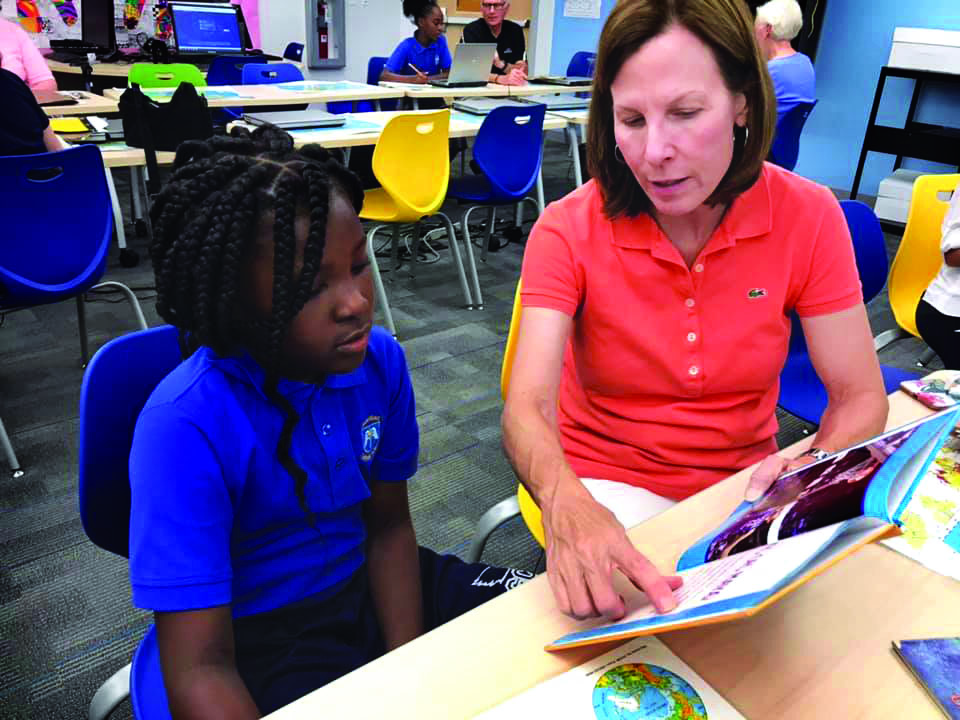 Message from Chairman of the Board of Directors
Dear Friends,

On behalf of the Guardian Catholic School Board of Directors, we hope this greeting finds you and your family well.

So much has happened since the 16th Annual Ron Townsend Golf Classic in March. We were very fortunate to be able to hold the tournament before the COVID-19 pandemic created a massive shift in the way we gather in community. I would like to express a heartfelt thanks to the Golf Classic's Honorary Chair Josh Scobee, Chairman Jason Burythe, and our many sponsors, participants and volunteers. Together, you helped raise more than $200,000 in scholarship assistance for Guardian students. Your generosity has helped our families who have been hit hardest during this crisis, and we are all very grateful.

While the 2020-2021 school year is well underway, it is certainly unlike any other in memory. I am pleased to report that Guardian is able to safely host students, teachers and staff due to the generosity of our many supporters. Health and safety are paramount, and I would like to particularly acknowledge the generous support of Vince and June Schuppert, who made it possible to employ a full-time nurse in the Florida Blue Health Clinic at Guardian Catholic School.

We are more determined than ever to provide each student with every opportunity not only to succeed, but to thrive. This important work could not be accomplished without your support!


Sincerely,

Steve Foody, Board Chairman


Stephen Foody, Chairman
Greg Roth, Vice Chairman
Jim Selzer, Secretary
Lisa Benton
Fr. Jim Boddie
Beth Brockelman
Fr. Leonard Chuwa

Jay Demetree
Dan Rice
Bobby Stein
Louis V. Walsh IV
Tony Cugno
Mark Dawkins
Ed Fleming
Robbin Frazier
Keesy Goebertus
Rick Jones
Jane Lanier

Steve Bell
Deacon Scott Conway
Sr. Beverly DiStefano
Fr. Bernardine Eikhuemelo
Sr. Dianne Rumschlag
Sr. Cynthia Shaffer
Patricia Tierney
Laurrie Leonard
Susan Masucci
Michelle Sammet
David Thaeler
Krissy Thompson
Ronald Townsend
John Whitehouse
Paul Kerins
Ronald Townsend
Dan Rice
Rick Jones
2020 Inaugural Guardian Ambassadors Board
Bobby Stein, Chair
Jay Demetree, Co-Chair
Len Brown, Jr.
Michael DuBow
Paul Jones
Mark Lamping
Dan Rice
Darnell Smith
Dwaine Stevens
Louis V. Walsh, IV
We would like to thank our sponsors and community partners for generously donating their time, talent,
and treasures!
Advanced Direct Marketing
Advanced Disposal
Alex Brown
Ameris Bank
Ascension St. Vincent's
Bank of America
Baker Constructors
Bishop & Mills
Black Catholic Commission
Catholic Charities Jacksonville
Catlin Truck Accessories
Certified Court Reporters
Champion Brands
Christ the King Church
Conyers Welding & Machine, Inc.
Covius
Cox Radio, Inc.
CSX Foundation
Daily's
Deerwood Rotary Charities, Inc.
Feeding Northeast Florida
Florida Blue Foundation
Gunster
Haskell
Holy Family Catholic Church

Holy Family Men's Club
HUB International
Jacksonville Aviation Authority
Jacksonville Jaguars Foundation
Jacksonville Jetport
Koch Foundation Inc.
Levenson Eye Associates
Lincoln Financial
Merrill Lynch Wealth Management
Michael Ward & Jennifer Glock Foundation
Nimnicht Buick & GMC
Our Lady Star of the Sea Catholic Church
Pablo River Partners
Palazzini Brothers, Inc.
Parliment Building Products, Inc.
Perdue Office Interiors
PGA TOUR, Inc.
Queen of Peace Catholic Church
R2 Logistics
Rock Creek Capital
Ruckus Advertising + Public Relations
Sextant Wealth Advisory Group
Smith & Young Co.
Southeastern Grocers
St. Catherine's Catholic Church

St. Paul's Catholic School PTA
The Bailey Group
The Community Foundation for Northeast Florida
The Donald C. McGraw Foundation Fund
The Hartley Press
The Main Street America Group
The Notre Dame Club of Greater Jacksonville
The Parts House
THE PLAYERS Championship
The Prudential Foundation
Tom Nehl Truck Company
Underwood's Jewelers
US Assure, Inc.
Corporate Partner Spotlight: Southeastern Grocers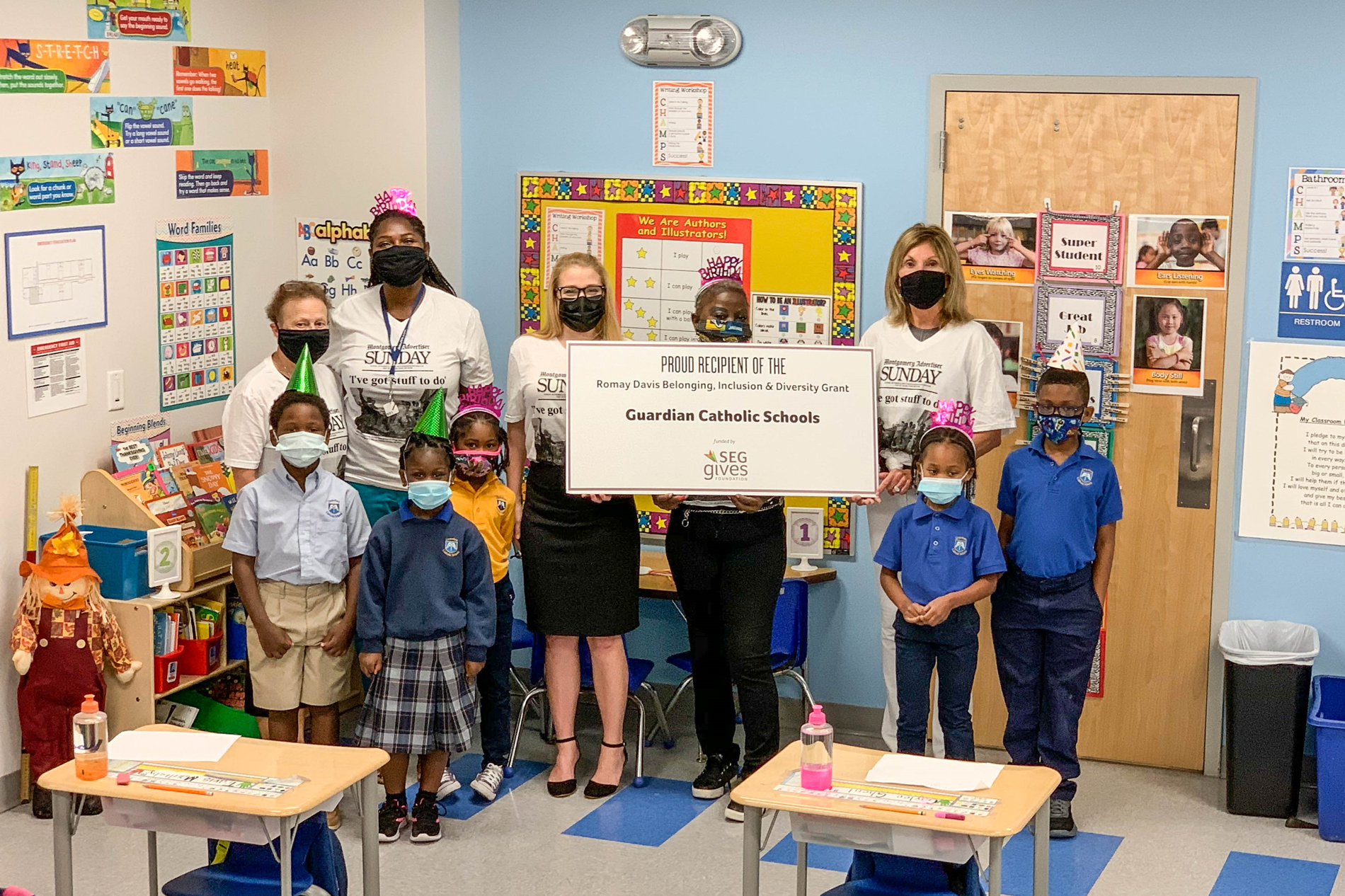 In October 2020, Guardian Catholic School became the proud recipient of a $17,500 grant from Southeastern Grocers for a shaded outdoor picnic area that will enable students to maintain social distancing during lunchtime. The funding was provided from the Romay Davis Belonging, Inclusion and Diversity Grant Program, named in honor of a beloved employee of Winn-Dixie for over 20 years. The grant recipients were announced on October 29, 2020, Romay's 101st birthday, also known as Romay Davis Day in her hometown of Montgomery, AL. Recently her story was featured on GMA!
Good Morning America is celebrating Black History Month with a 101-year-old, a war veteran, who has been showing strength and inspiring others for more than a century. Meet Ms. Romay Davis, the 101-years-young grocery associate, who still drives herself to work. Click HERE to view this remarkable story!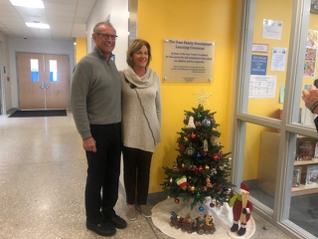 The Gases have always loved reading and learning new things. Their love for reading is evidenced by a great accumulation of books that now reside in their home library. Over the years, the couple has shared their passion for reading with their three children and five grandchildren. In fact, gifting books to family members is a favorite form of celebration for the couple.
Art and Nancy firmly believe that reading has helped them grow and change into the better people they aspire to be. Through their generosity, they have shared their love of reading with the children at Guardian Catholic School by providing funding to support the Learning Commons.
"Reading is something that can significantly help children grow, learn, and achieve the best version of themselves," says Nancy. "It is a dream come true for us to share the gift of reading with current and future students," adds Art. Their philosophy ties in with the quote by St. Frances of Assisi that appears on their recognition plaque outside the Learning Commons: "Start by doing what is necessary, then what is possible, and suddenly you are doing the impossible."