Guardian Catholic featured in GMA Black History Month news coverage honoring a 101-year-old Pioneer. Click the photo to view this amazing story!
News and Events at Guardian Catholic School
Message from the Executive Director of Advancement
Dear Friends,
For more than eight years, it has been my great honor to witness the incredible love and commitment shown by our Head of School, Principal, teachers and staff for Guardian students and their families. The foundation they set for students begins with trust and contributes to our long legacy of educational success, not to mention friendships that last a lifetime.

At this time of great adversity across our community and nation, we are forever grateful for the support of our Community Partners, Board of Directors, and loyal donors who have never lost sight of our critical mission, "that all children who desire, but cannot afford, a quality Catholic education will have that opportunity, regardless of the neighborhood in which they live, economic status of their families, or their religious beliefs."

Thanks to the kindness of our community, and the generosity of our amazing donors, we provided financial assistance to more than 400 students from PreK3 - 8th grade this school year. These gifts from the heart toward the education of Guardian students are an investment in children that grows far beyond anything imaginable. When you give the gift of education, you are not only changing a child's life today, but also shaping his or her future.

I would like to invite you to take our virtual tour to see first-hand the difference Guardian Catholic makes in the lives of children. Join us in continuing the work of our mission as we protect our children's potential.

Many blessings,

Mervin G. Denny

Executive Director of Advancement



17th Annual Ron Townsend Golf Classic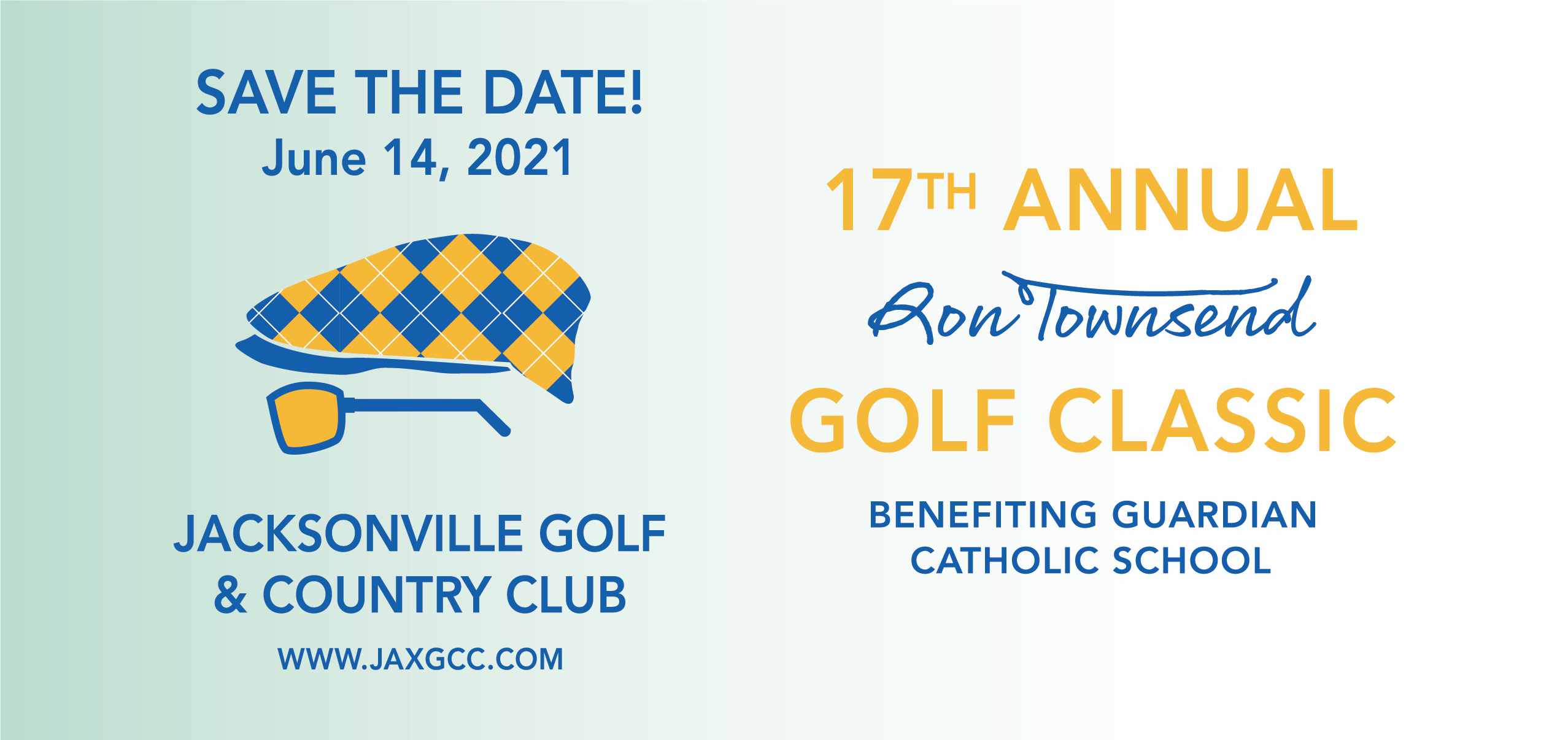 Please join us as we celebrate 25 years of protecting our students' potential by attending the 17th Annual Ron Townsend Golf Classic on June 14, 2021 at Jacksonville Golf and Country Club.
This year's tournament will feature the following:
Helicopter Ball Drop – Closest ball to the pin wins $5,000 cash! Tickets available for $100 donation.
9 Hole-in-One Contests – Par-3 holes, 9 chances to win $10,000 cash and much more!
$1 Million Shootout – 9 golfers closest to the pin on the Par-3 holes qualify for the Shootout.
To register or view sponsorship opportunities, please visit www.GuardianMillionDollarShootout.com.