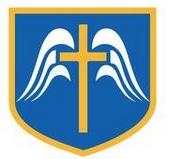 Education
Graduate of Bishop Kenny High School
Graduate of Marymount University, Bachelor of Arts in Psychology (Department of Education and Human Services)
Personal
Mrs. Nazon is a native of Jacksonville, Florida who graduated from Assumption Catholic School and Bishop Kenny High School. She attended Marymount University and graduated with a degree in psychology.
Mrs. Nazon has always had a desire to work with children to help them learn and realize their potential. She is married with one daughter and her dog son, Odie. Mrs. Nazon loves to read, spend time with her family, anything Disney related and ice cream.
This is Mrs. Nazon's third year at Guardian Catholic School. She enjoys watching the children learn and be successful. As the Learning Support Teacher, she enjoys being to work with students across multiple grade levels providing individualized and small group instruction.