Middle School History Teacher
Boys Varsity Basketball Coach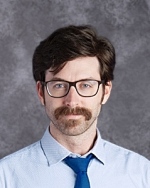 Education:
University of Florida, B.A. History
Experience:
9th year at Guardian Catholic

Personal:
Mr. Churchill was born and raised in Jacksonville, worked hard to graduate from the greatest of Florida institutions and lucked into marrying the love of his life. He currently has three children and despite the joy that they bring, not enough rooms in his house to even humor changing said number.
Former Raider, Gator, Crusader and Knight, Mr. Churchill has flown under many banners. However, with the joining of the two great communities of Holy Rosary and St. Pius, Mr. Churchill is certain the shuffling of mascots has ended; he is and forever will be an Eagle, determined to help his students SOAR.

Mission Statement
Our mission is to help each student attain their potential through high quality Catholic education in a Christ-centered environment that inspires each of us to think, learn, achieve, pray and serve our communities.