A Message From Sr. Dianne Rumschlag, SND, Head of School
As schools closed in March due to the pandemic, we joined the global community in adjusting to the challenges presented by COVID-19. During these months our leaders and teachers used technology and determination to help our students finish the school year successfully through distance learning.
Despite these circumstances, in May we celebrated the graduating Class of 2020 and their bright future! Our 25 graduates will attend Catholic, private, and public high schools in August. Thanks to our generous donors, we awarded 11 scholarships for graduates to attend Bishop Kenny, Bishop John Snyder, The Bolles School and Episcopal School of Jacksonville.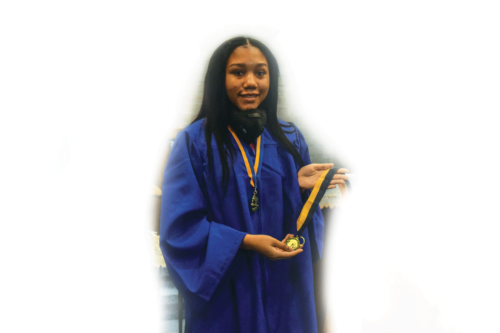 We are looking ahead as all schools prepare for a back-to-school season unlike any other in living memory. We will reopen on August 19 with on-campus learning. Guided by our Return to School plan, we are committed to the safety and well-being of our families, faculty and staff.
Protecting our children as well as their potential has increased our needs exponentially. However, as we prepare for this school year, we remain grateful … for your belief in our mission and your support in helping prepare Guardian students for a prosperous future.
Many of our supporters have asked how they can help. In addition to your prayers, listed below are emergent needs we must meet in order to successfully transition Guardian Catholic School for safe and effective learning. If you are able to help, any size gift will make an immediate impact as we tackle these needs:
Supplies and Equipment are necessary to follow CDC guidelines for social distancing and preventing the spread of Covid-19

. This includes picnic tables and shade for additional cafeteria space, Plexiglas sneeze guards and protective panels, electrostatic sanitizers, hand sanitizing stations, wipes, tissues, and enough personal school supplies to meet each child's needs since there will be no sharing of supplies.

Equipment and Professional Development are necessary for blended learning in the classrooms and for distance learning in case we would need to return to full distance learning. This includes 240 additional iPads, computers and the necessary apps and licenses; digital platforms such as Google Classroom for blended and distance learning; and Faculty Professional Development for blended and distance learning.
The Guardian is the greatest example of social justice, in action, in our community. The impact of the pandemic has really taken its toll on the incomes and work available for these already disadvantaged families. Now more than ever Guardian needs the support of our community for these children. Our school is the anchor for them in ZIP code 32206.
Please consider making an online gift (click here) or contact Mervin Denny, Executive Director of Advancement, by email at guardian@guardiancatholicschools.org or by phone at (904) 707-7298.
Thank you for being part of our family. We pray that God's abundant blessings protect you, your family, and our school community.