Celebrating Carla Harris "Lead to Win" Book Launch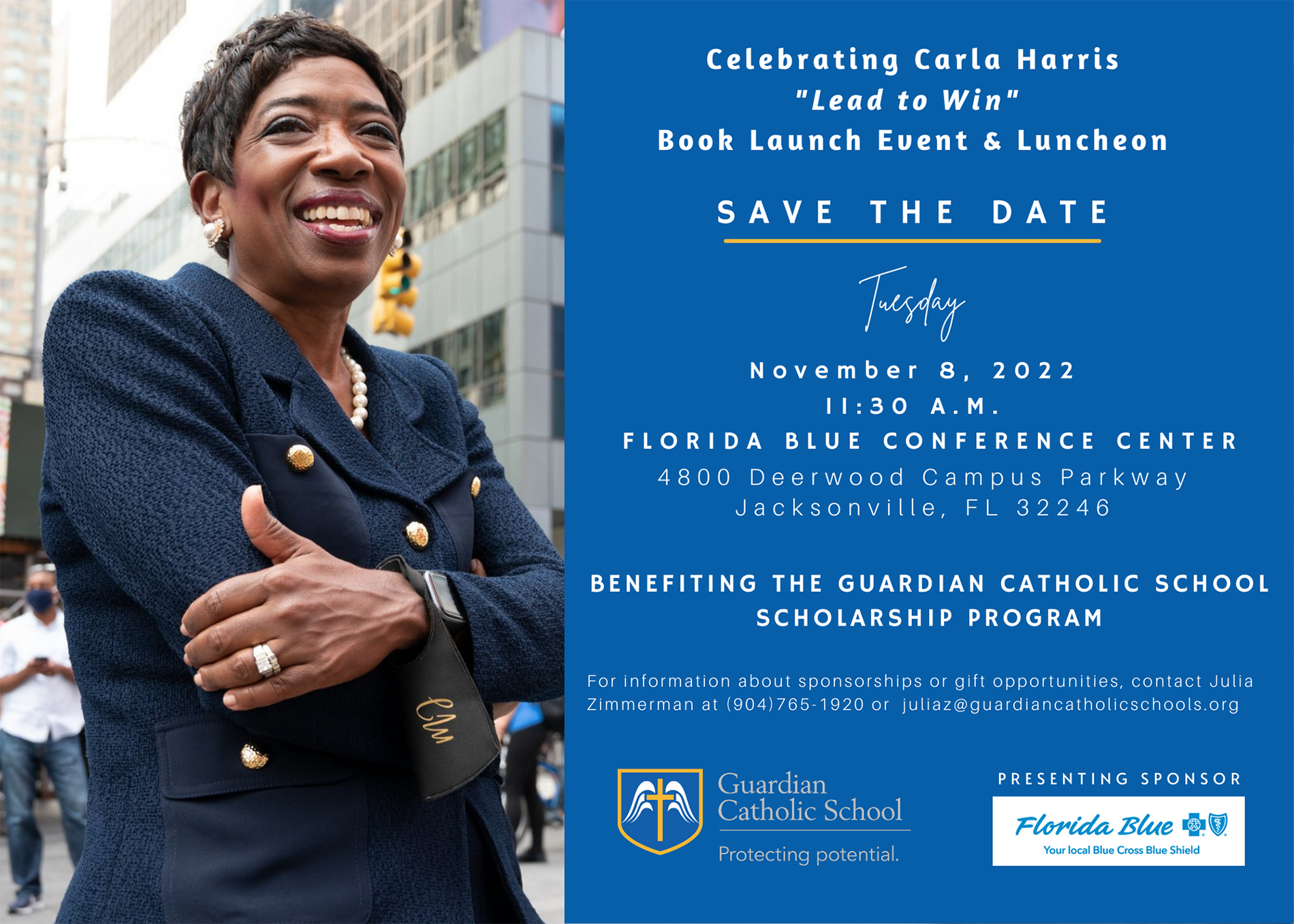 We are excited to announce Jacksonville's signature event encouraging growth in diversity and leadership in our community. The event on November 8, 2022, Carla Harris, a graduate of one of Guardian's legacy schools, will speak to an important group of community leaders and discuss the release of her newest book, Lead to Win. The event begins at 11:30 a.m. at the Florida Blue Conference Center, located at 4800 Deerwood Campus Parkway, Jacksonville, FL 32246. Doors open at 11:00 a.m.
Carla Harris, a Jacksonville native and Harvard graduate, is an internationally respected leader, author and one of the most sought-after speakers in the United States today. We invite you to consider sponsoring this high-profile leadership event benefiting Guardian Catholic School's scholarship program. For more information on this event, contact the Guardian Advancement Office at (904) 765-1920 or guardian@guardiancatholicschools.org.
Note to Sponsors: Please submit your list of guests to Julia Zimmerman at juliaz@guardiancatholicschools.org no later than October 15.